From Oil changes, Body Repairs to Automotive Electronic Diagnostic we do it all
Superior Auto Center Ltd assist to fulfill any requirement that may arise to maintain your vehicle. Our services are quality graded, up to the mark and performed by well-versed workers.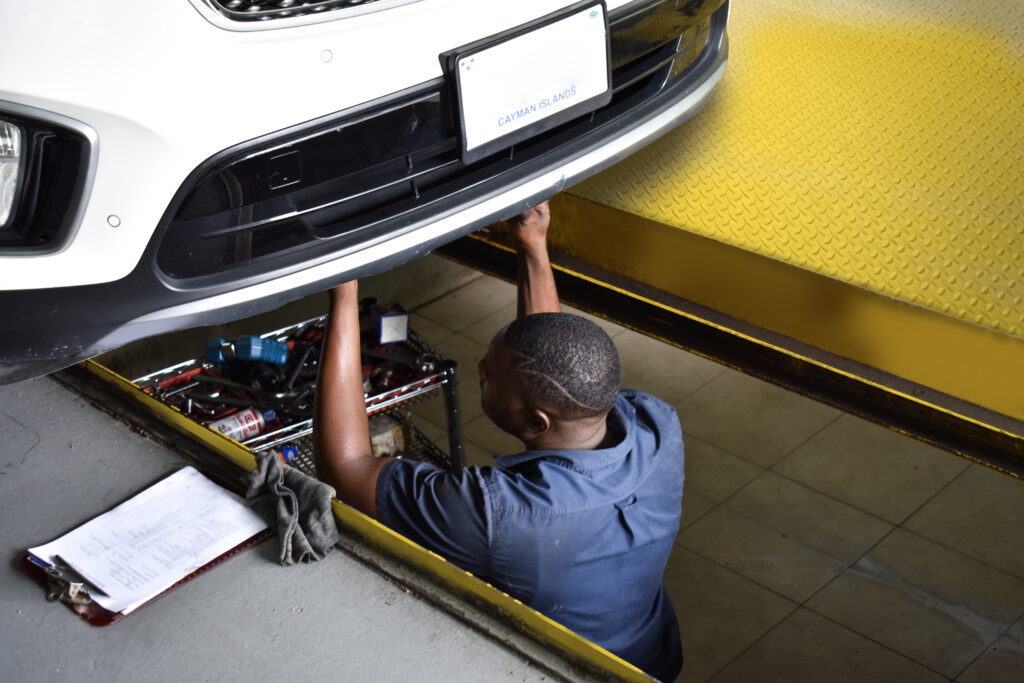 Superior Auto Centre's fast and easy drive-through oil changes will get your car back on the road in 10 minutes! Our mechanics will fill up your car with top quality oil and put in a new oil filter. We'll also lubricate the chassis components to meet manufacturer specifications. We'll do a check on all your other fluids. We check your tire pressure and headlights, and more, making service or repair suggestions for the next time you visit.
Oil Changes starting at just $45.00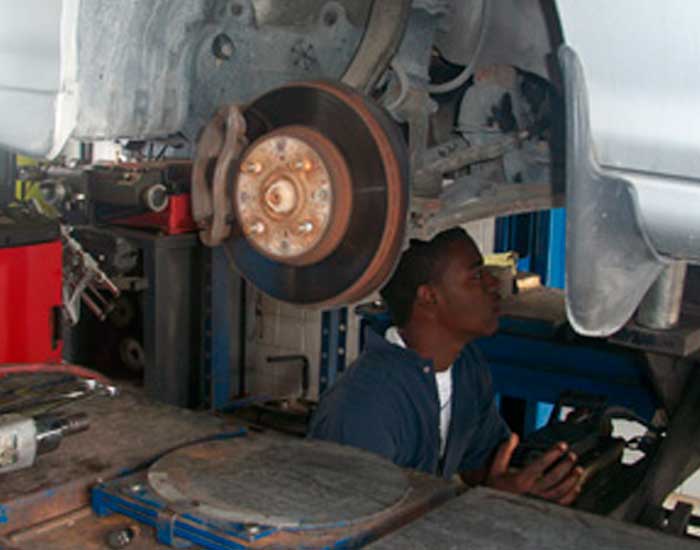 Superior Auto Centre repairs brakes whether the issue is large or small. Brake pads wear out and should be replaced at least after every 20,000 miles. If you aren't able to stop as quickly as you used to, your foot needs to go down considerably to fully apply the brakes, or you hear a grinding or squeaking noise, it is time to replace your brake pads. This is an easy, inexpensive fix that should be done before safety becomes a concern.
A broken brake line can occur suddenly and makes the car immediately unsafe to drive, but don't worry, we can take care of that quickly. We also replace rotors when they get warped to keep you safe on the road.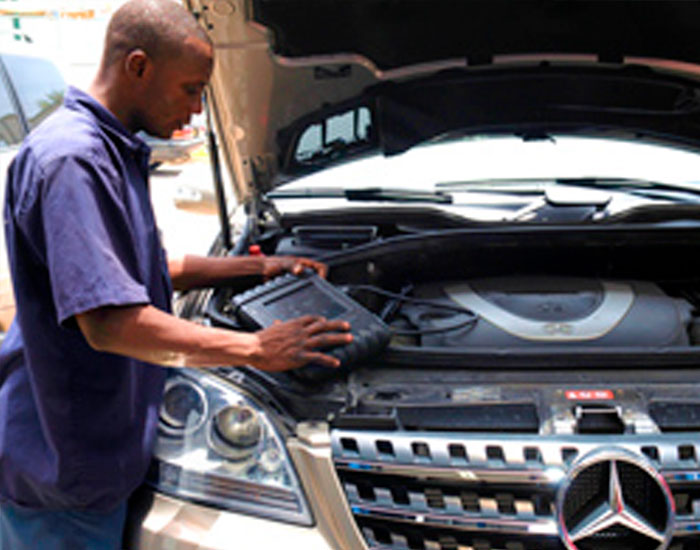 A glowing Check Engine light can have hundreds of potential implications. A vehicle has so many moving pieces and one slight misfire can trigger that pesky light. Using the latest equipment and tools, Superior Auto offers engine light code retrieval designed to provide the answers you need when your Check Engine light comes on. Once the code is retrieved from your engine's onboard computer, a professional Superior Auto technician will discuss your diagnostic options, sure to get you back on the road as quickly as possible.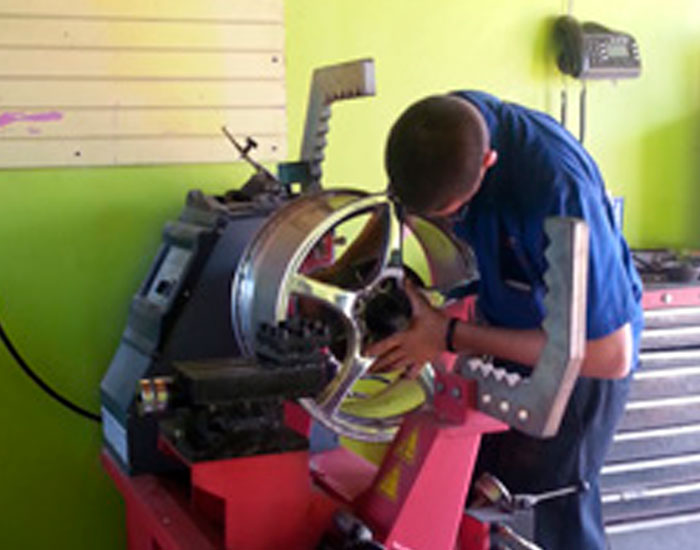 Superior Auto Centre can repair your tires to get you back on the road. Whether it is a small puncture or a large blow-out, we have the equipment to get you going again.
Our team of professional auto mechanics will treat your car with care and make sure that everything is done completely and right the first time!
Superior Auto Centre has a state-of-the-art vulcanizer (hot patch) and the equipment to properly replace your tires and resurface your rims. Superior Auto Centre can also repair those scratches and dents on your rims to make them look like new!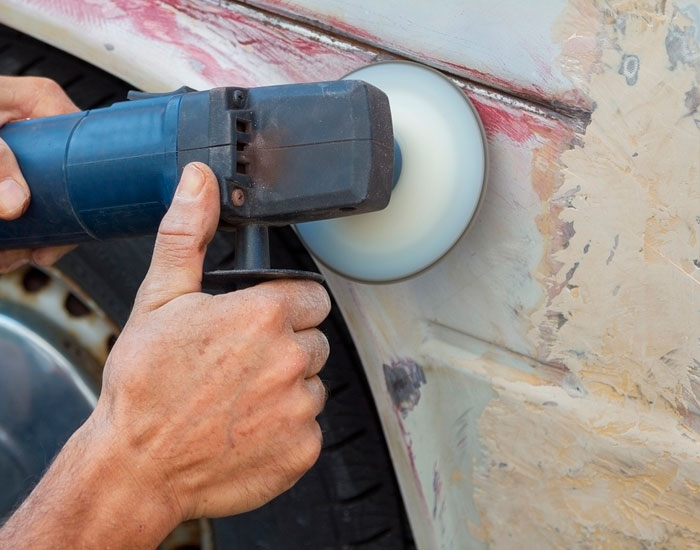 Superior Auto has a full line of rust removal products to make your vehicle look like new! Whether you have a small rust issue or a major rust issue you can trust that Superior Auto will treat your vehicle with care and get it looking great.
Superior Auto also provides vehicle paint services to make your vehicle look like new.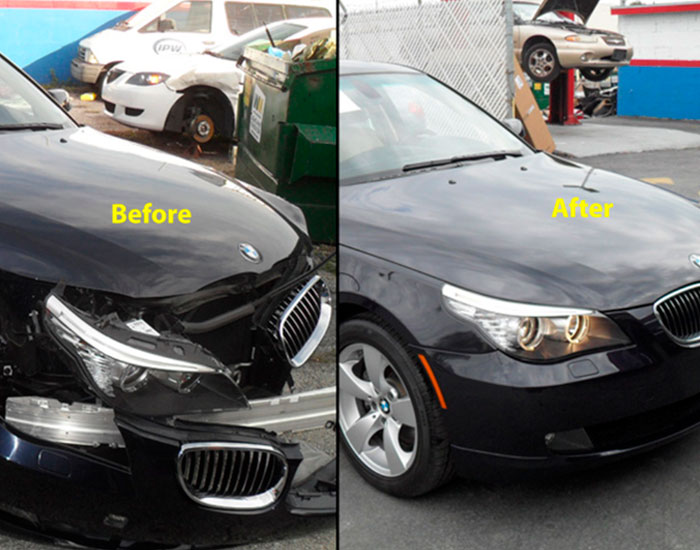 Superior Auto Centre's body shop offers extensive collision repair. We replace exterior parts, repair dents, scratches, and cracks as well as refinish paint to restore the vehicle to its previous condition. We install any replacement parts needed due to damage in the collision. We see mild, moderate, and severe damage every day and can handle any repair that is possible while working with your insurance company.
At Superior Auto Centre we make it easy for you to get your vehicle repaired. We can repair any make and model while working closely with your insurance company.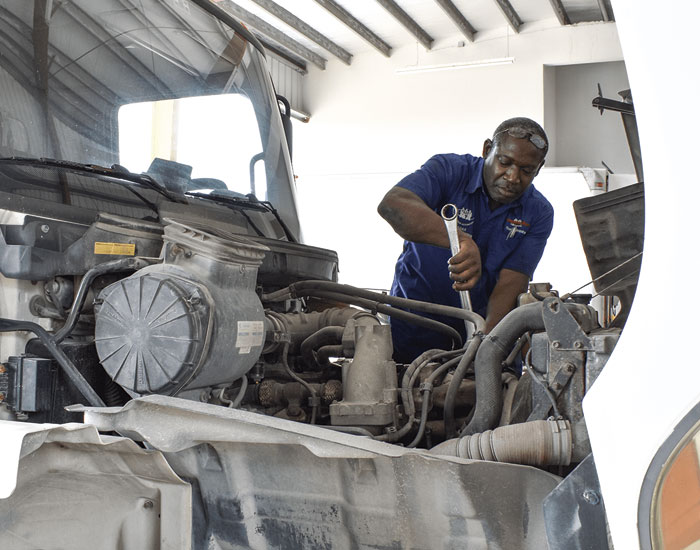 Regardless of how damage occurs, it can normally be corrected. Specialized frame repair equipment might be needed, but more to the point, a highly trained person. Even the best frame straightening equipment cannot properly repair a vehicle. Highly skilled and trained technicians repair vehicles using advanced equipment which simply makes the job quicker. A thorough knowledge of metals, including HSLA, HSS and martensitic steel as well as welding skills are also needed.
At Superior Auto we have the technicians that can get your vehicle fixed up so you can get back on the road!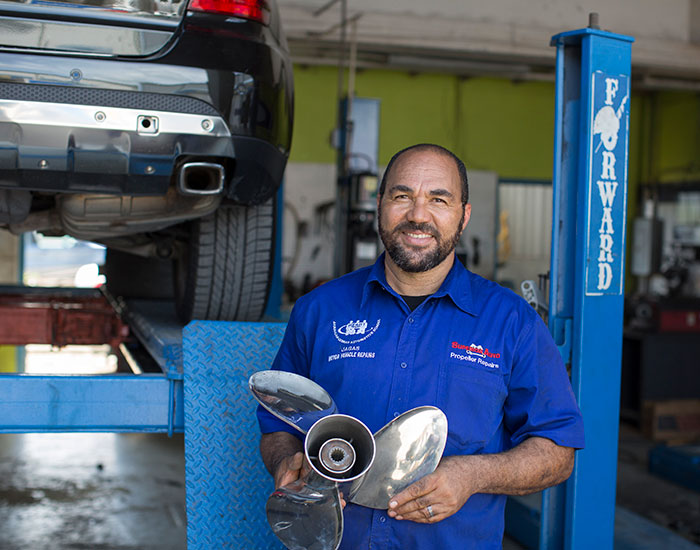 Mark DeMercado is Runquist Propeller Tools trained and certified. We will get your boat propeller repaired so you can get back in the water. We use the high quality parts to repair your boat propeller so you don't have to worry when you're out on the water.
Mark uses the state of the art Dyno Balancer with each boat propeller repair. By balancing the propeller, this ensures no vibrations occur when the propeller is reattached and running, which could cause serious damage to the drive train or the vessel. The Dyno Balancer balances the boat propeller on a single plane. Weight is then removed from the heaver blade or blades until the propeller rests evenly. This process compensates for any uneven weight associated with the hub and any loading problems with mismatched pitches between blades.
The Dyno Balancer senses mismatched loading as an out of balance situation. When a perfectly balanced propeller is placed in the water, it will run smoothly. This particular balancing machine is one of the best available in the automotive and boating industry. Our technicians meticulously upkeep the Dyno Balancer to keep its mechanisms running smoothly and accurately.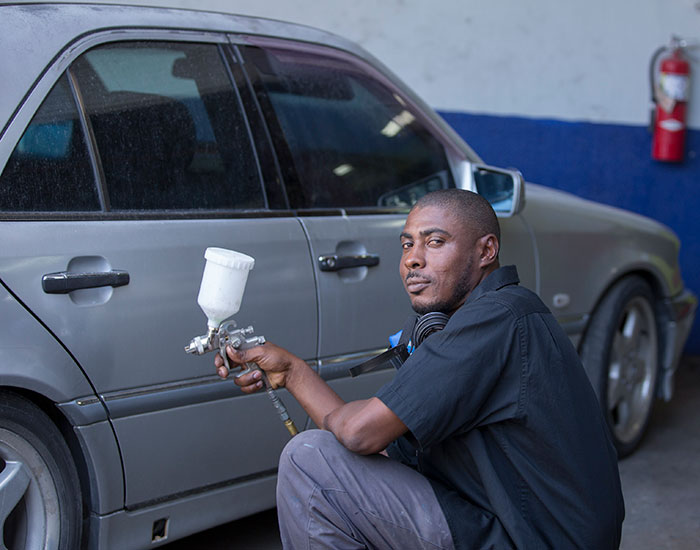 Your car is an expression of your personality, so what better way to show your unique style than with a custom paint job from Superior Auto? Whether it's a solid shade your car's model simply doesn't come in or you have a unique design in mind, our experts will put their creativity and precision to work on your car to give you exactly what you're looking for.
Superior Auto body shop offers extensive collision repair. We replace exterior parts, repair dents, scratches, and cracks as well as refinish paint to restore the vehicle to its previous condition. We install any replacement parts needed due to damage in the collision. We see mild, moderate, and severe damage every day and can handle any repair that is possible while working with your insurance company.
You can trust the knowledge, experience, and quality of our workmanship because we use the most up to date equipment to ensure the highest efficiency on repairs to your vehicle. If you are looking for auto body repair that uses the highest quality products in the Cayman Islands, don't look any further – Superior Auto provides the best in auto painting services.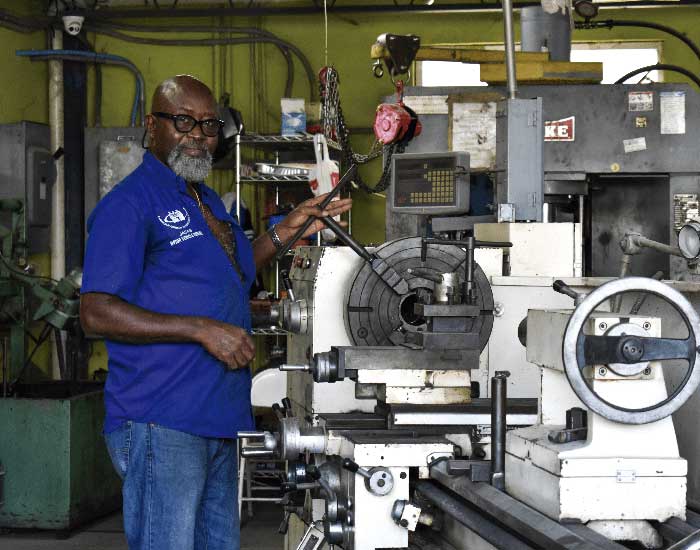 Superior Auto Centre specializes in welding services for your automobile, boat, or machinery. Welding can extend the lifecycle of many parts and serve as a cost efficient and secure repair for many metal parts.
The services we provide are:
Millwork
Lathe work
Drill Press
Hydrolic Press  (up to 100 ton)
Line boring
Welding of any metals
Gas and Electrical including MIG
Tig and Stick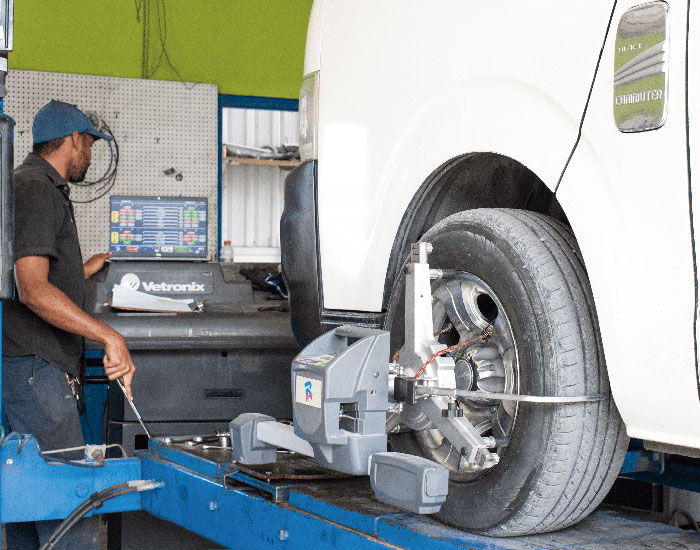 Superior Auto Centre replaces and repairs struts, the components that work with your shock absorbers to dampen the effect of rough roads. If your car's motion over bumps seems exaggerated or unstable, it may be time to replace your struts. Suspension systems repair may be necessary if you are experiencing excessive noise over bumps, a shaky ride, crooked steering wheel, or extreme wandering. Bring your car into our auto shop and we will get you riding smoothly again.
The environment can be hard on your vehicle so getting everything checked is key to making sure your vehicle is running smoothly. At Superior Auto Centre, we can check and repair issues with the suspension or wheel alignment and we can get you tires back in balance.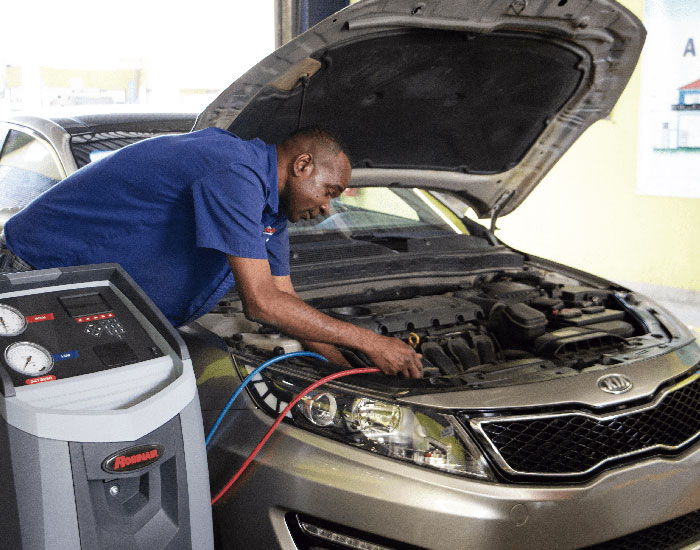 Having your car's air conditioning go out suddenly can ruin your day fast. The most common causes of broken air conditioning are leaks or compressor issues. If your air is blowing cool but not cold, the problem could be a clogged filter, cooling fan problem, radiator trouble, or it could simply be that you need to recharge your AC.
You don't need to tolerate a stuffy, uncomfortable car. The hardest part of figuring out the right fix is knowing where to start. Visit us at Superior Auto we can diagnose your specific climate control problem.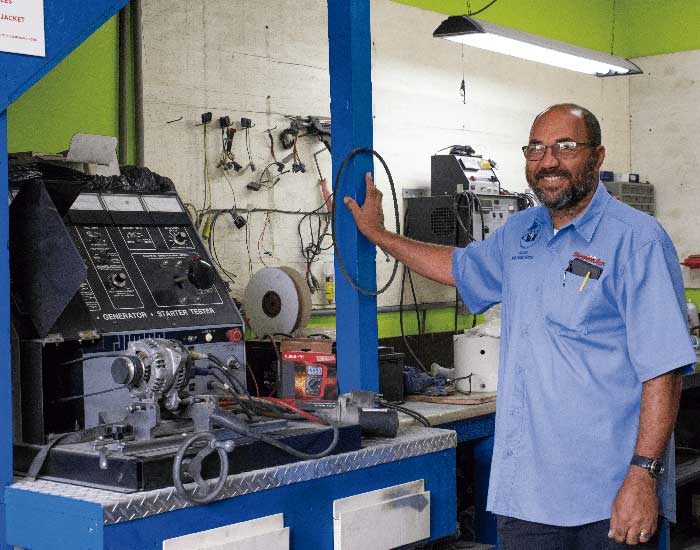 Have issues with your charging or starting system? Superior Auto can repair these concerns. We have the right tools and expertise to detect any issue with your alternator and starter. Our starter system service and repair issues include:
Alternator repairs and/or replacement
Starter and/or replacement
Repairing electrical shorts and drains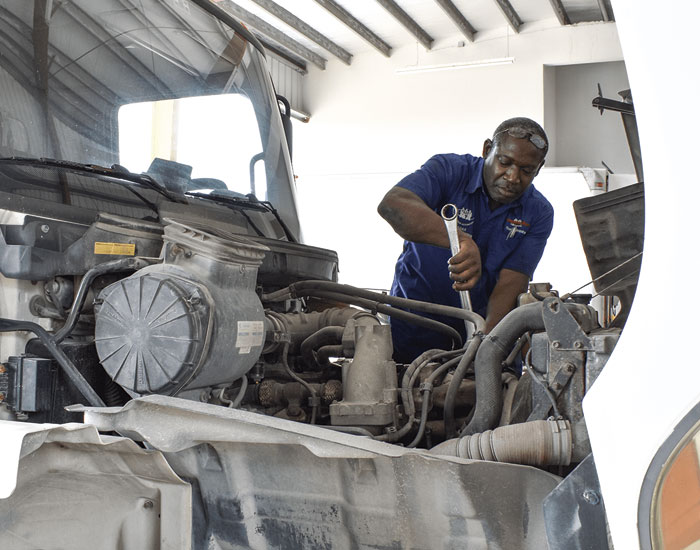 Our team of highly trained technicians has years of experience working with all types of trucks, from small pickups to heavy-duty commercial vehicles.  We pride ourselves on providing superior customer service, quality workmanship, and affordable pricing. We understand that your truck is more than just a vehicle; it's your livelihood, and you need it to be in top condition to keep your business running smoothly. At Superior Auto, we offer a comprehensive range of truck repair services, including engine repairs, brake and suspension repairs, transmission repairs, and more. We use only the latest diagnostic equipment and top-quality parts to ensure that your truck is repaired to the highest standards.